Faculty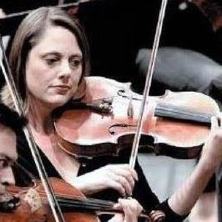 Kelli Ingels is the co-founder and director of the Norman School for Strings. She studied with Wayne Crouse at the University of Oklahoma, receiving a Music Performance degree. During that time, she also attended the Los Angeles Philharmonic Institute, Bravo, and the Chautauqua Institute. She has also performed as a guest on faculty recitals at the University of Oklahoma.

This year marks her 27th year with the Oklahoma City Philharmonic. She has had the opportunity to accompany some of the world's most esteemed musicians, including Yo Yo Ma, Van Cliburn, Itzhak Perlman, Pinchas Zukerman, Joshua Bell, and Gil Shaham.

In addition to her performance experience, Kelli has an extensive background in music education, both as a private and a group teacher. In her 28 years as a teacher, she has enjoyed working with students of all ages and levels. Kelli received her Suzuki training at the Southwest Institute for Suzuki Training, the Ottawa Suzuki Institute Mid-Southwest, Greater Washington Suzuki Institute, and the DFW WOW Suzuki Institute. She has trained with Edmund Sprunger, Susan Kempter, Nancy Lokken, Ronda Cole, Helen Brunner, Cathryn Lee, and Judy Offman. She attends institutes every summer and comes away refreshed with new ideas to bring to her studio.
---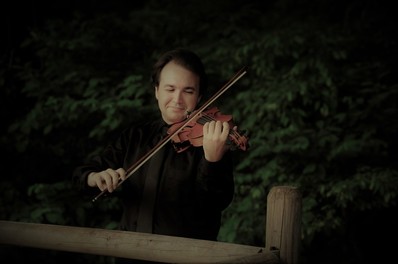 Uruguayan violinist Geronimo Oyenard has studied with Ludmilla Cavallaro, Amos Lawrence, Lee-Chin Siow, and Kevin Lawrence. After serving as concertmaster for the National Youth Orchestra and as the youngest member of the National Symphony Orchestra in his native country, Geronimo attended the College of Charleston on a full scholarship, where he obtained his Bachelor's in Arts and an Artist's Certificate in Performance. He furthered his musical studies at the University of North Carolina School of the Arts (UNCSA), where he received a Master's Degree in Performance.

In the United States, Mr. Oyenard has played with the Charleston Symphony Orchestra, the North Carolina Symphony, the West Virginia Symphony, the Virginia Opera, and the Roanoke Symphony (RSO), among others. He currently performs with Opera on the James, the Williamsburg Symphonia, the James Chamber Players, and is the newly appointed concertmaster of the Lynchburg Symphony. He has served as concertmaster and soloist with the College of Charleston, UNCSA, and Virginia Tech orchestras. As a chamber musician, Mr. Oyenard as been a member of the Charleston Promusica early music ensemble, and the Stern Scholar and Blue Ridge string quartets. Mr. Oyenard has also participated in numerous summer chamber music workshops and orchestral festivals in the United States, Canada, Brazil, Spain, and France. He has performed frequently as recitalist for the Roanoke College, Hollins University, and College of Charleston faculty series.

As an educator, Mr. Oyenard has been on faculty at the UNCSA Community Music School, the Performing Arts Institute of Virginia, Bluefield College, and was the RSO's Strings Instructor for three years. In this position, Mr. Oyenard created and directed Suzuki-based violin programs for Franklin County and Salem City public schools, taught underprivileged students for the Friends of the RSO, coached the Roanoke Youth Symphony, judged its annual concerto competition, and taught at the Summer Music Institute at Ferrum College. As an Artist-in Residence for Franklin County Public Schools, Mr. Oyenard directed an in-school Suzuki-based program that reached over 60 elementary and middle-school children every week.
---
Chas Helge earned his Bachelor of Music degree with Emilio Colon of Indiana University and his Master of Music degree with Bruce Uchimura of Western Michigan University. He is currently earning his Doctor of Musical Arts Degree with Dr. Jonathan Ruck at the University of Oklahoma.

Chas is a graduate assistant and serves the Musicology Department at OU. His teaching resume includes IU String Academy, St. Olaf's Cello and American Experience, the Marshall Music Company, the Interlochen Cello Summer Institute, El Sistema, and the Bay View Music Festival. Chas completed his Suzuki training in cello with Grace Field of Kalamazoo. Chas also took Violin Pedagogy with Dr. Brenda Brenner and assisted Mimi Zweig and Helen Ford at Indiana University, teaching Suzuki Book 1 Violin for four years.
---

Paula Santa Cruz earned her Bachelor of Music degree from the Conservatorio de Música de Puerto Rico and her Master of Music degree from the University of Oklahoma. She is currently earning her Doctor of Musical Arts Degree with Dr. Jonathan Ruck at the University of Oklahoma.

Paula is a graduate assistant and serves as the cellist of the The Crouse Quartet and also as a leading member of the University of Oklahoma Symphony Orchestra. Paula has performed in masterclasses for celebrated cellists including Emilio Colón, Jesús Morales, Arto Noras, and Antonio Meneses.



---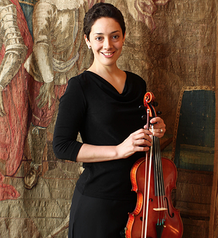 Dr. Ana Maria Wilson Vandervort began her violin studies at the age of three as a student of the Suzuki Method. She earned a Doctor of Musical Arts degree in violin performance at the University of Oklahoma, and a Master of Music degree in violin performance and violin Suzuki pedagogy as well as the Professional Studies Diploma from the Cleveland Institute of Music. Ana Maria graduated cum laude with dual degrees in international studies and violin performance from Bradley University. In 2003, she spent two months in Japan studying at the International Suzuki Academy in Matsumoto, where she had the opportunity to work with Koji Toyoda. She performs regularly at the Peoria Bach Festival in Illinois on both violin and viola, and is currently a first violinist for the Tulsa Symphony Orchestra and a violist for the Norman Philharmonic Orchestra.

Ana Maria has been a participant of music festivals in Canada, Italy, and the United States such as Aria, Musicorda, Chautauqua, the Texas Music Festival, Encore, and Zephyr. Her violin teachers have included Rossitza Jekova, Gary Kosloski, Felicia Moye, Stephen Rose, Marcia Henry Liebenow, Betsy Jones, and Patricia Hackler. She studied viola with Evan Wilson, Joanna Mendoza, Matthew Dane, and Marcia Henry Liebenow. Ana Maria's Suzuki pedagogy instruction has been from Michele Higa George, Teri Einfeldt, Diane Slone, Nancy Lokken, and Christie Felsing, and she was named a Shinichi Suzuki Teacher Training Scholar at the American Suzuki Institute in Stevens Point, Wisconsin during 2011. Ana Maria wrote her doctoral dissertation on Margery Aber, a pioneer in the Suzuki Method in the United States who started the first Suzuki institute outside of Japan in Stevens Point.


---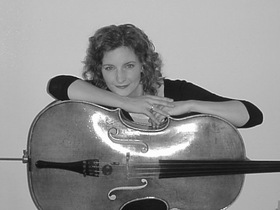 Emily Gosma Stoops began her cello studies in Davenport, Iowa at the age of four, and began studying piano at the age of 7. She holds a Master of Music degree from the University of Michigan, and Bachelor of Music and Bachelor of Arts in English degrees from the University of Iowa. She has studied and performed in prominent summer music programs including Banff(Alberta, Canada) and Encore (Cleveland, OH). Her most influential traditional cello teachers include Anthony Elliott and Charles Wendt. She studied Suzuki cello pedagogy with Tanya Carey at Western Illinois University and traditional string pedagogy with Robert Culver at the University of Michigan.

Emily enjoys a balanced career of teaching, orchestral playing, and chamber music performance and coaching. She runs a yearly summer cello workshop,"Cellobration", at the Norman School for Strings and teaches cello, chamber music and sectionals yearly at the Great Midwestern String Clinic, which in 2013 celebrated its 15th anniversary, engaging over 80 young musicians in intense musical study.


Emily is a member of the cello section of the Oklahoma City Philharmonic, a position she has held since moving to Oklahoma in 2006. Her other extensive orchestral experience includes performing in the Quad City, Toledo, Flint, Lawton, Saginaw, and Ann Arbor symphony orchestras. Her students are highly successful and can be found in top chairs not only in their school orchestras, but in the Oklahoma Youth Orchestras and in the Oklahoma All-State orchestra as well. They consistently receive top ratings at regional and state solo contests, and participate regularly in regional music camps, including the Oklahoma Summer Arts Institute at Quartz Mountain. Emily lives in Norman with her husband Anthony, who is Professor of Double Bass at the University of Oklahoma, and their two young children, who are learning to play the violin and cello.

---
Dr. Ai-Wei Chang has a wealth of experience in solo violin, chamber music, and orchestral playing. She started learning piano at the age five, and studying violin since the age of eight. Ai-Wei fully indulges in chamber music with colleagues; she won the 2nd and 3rd places in 1998 and 1999 in Taiwanese Chamber music competitions. She received her Bachelor degree in 2005 from Taipei Municipal Teachers College in Taiwan, majoring in violin and minoring in piano and voice. She consistently plays accompaniment for her colleagues and as a regular pianist of Tai-Hsin Choir of Dallas. Dr.Chang has taught private lessons at several high schools. She also taught at Alliance Music Academy in Plano, and Coppell Conservatory in Coppell, Texas.

Ai-Wei loves playing in the orchestra, and has traveled with orchestras to Japan in 1998 and to the West Coast in American in 1999. When playing in the orchestra, she had chances to play with some renowned performers, like Edgard Meyer, Jonathan Liu, Rostropovich, and Christine Long. Ai-Wei also has played with the Irving Symphony Orchestra, Plano Symphony Orchestra, Sherman Symphony Orchestra in Texas, Monroe Symphony orchestra in Louisiana, and Oklahoma City Philharmonic Orchestra in Oklahoma City.

She received her Master degree in 2006, and is pursuing her DMA degree now at University of North Texas under the instruction of Dr. Felix Olschofka. Her former teachers include Yan-Hua Wang in violin, and Cheng-Yao Lee and Christine Long in piano.

Ai-Wei loves singing, art, musicals, dancing, and theatrical works. She played violin as the role "Music" in "Devil's Sonata," a theatrical play produced by Theater Department of University of North Texas in February 2012. Her recently studio recording for the new film,"Ain't Them Bodies Saints" has just come out in the movie theater and on Amazon in August 2013.

---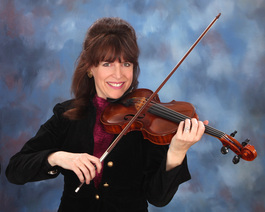 Tova Olkinetzky is a native of Norman Oklahoma and began her musical training at the age of eight with Dr. Colbert Hackler at University School. With an innovative approach to education, University School focused on holistic education and greatly emphasized the importance of the cultural arts. This foundation helped to form Tova's belief that creative expression is vital to healthy learning and living. As Shinichi Suzuki said, "It is necessary to be concerned about the importance of educating a really beautiful human spirit."

Having graduated with distinction from the University of Oklahoma in Music Performance, Tova's main teachers were Pierre d'Archambeau & Michael Ma: violin and Wayne Crouse: viola. She has played with numerous chamber and orchestral groups including Go For Baroque, Texas Baroque Ensemble, Lyric Theatre, Santa Fe Opera Orchestra, Lawton Philharmonic Orchestra, Tulsa Symphony Orchestra, Oklahoma City Philharmonic Orchestra, and the Norman Philharmonic Orchestra. Tova has also been a special instructor at the Oklahoma Baptist University, the Baptist Fine Arts Academy and the University of Oklahoma.


---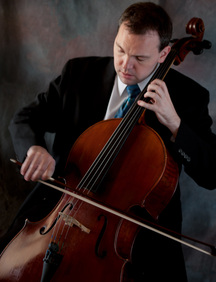 Dr. Rob Bradshaw has performed throughout the United States as chamber musician, soloist, and orchestral musician in venues ranging from New York's Lincoln Center to the Regattabar Jazz Club in Cambridge, Massachusetts. Rob has collaborated with artists Greg Sauer, George Crumb, the Grammy-winning Pacifica String Quartet, Laura Bossert, and Wayman Chin. He has premiered new works by Robert Baksa, Anne-Vale Brittan, Rob Deemer, Shawn Garmon, and Marvin Lamb, and gave a premiere performance of Brian John's A Glimpse of the Philippines at the Library of Congress in Washington, DC.

Rob serves as principal cellist of the Fort Smith Symphony, and has given performances with the Oklahoma City Philharmonic, the Trans-Siberian Orchestra, Academia Filarmonica, and Collegium Musicum at the University of Oklahoma. He has been a guest teaching fellow and artist at the Stamford International Chamber Music Festival in Stamford, England. In addition to performing, Dr. Bradshaw maintains an active cello studio and researches lesser-known cello works by American composers, specifically the works of David Stanley Smith.

Recently, Rob arranged and premiered a setting of movements of Edward MacDowell's Woodland Sketches for cello and piano, completing the arrangement begun by Julius Klengel. He is currently preparing a recording of cello works by David Stanley Smith. He previously served as the co-artistic director of Scissortail Productions, Inc., an OKC metro area Chamber Music series, specializing in vocal and instrumental chamber music featuring young, energetic professional musicians from around Oklahoma. He serves on the faculties of Mid-America Christian University and the Osher Lifelong Learning Institute at the University of Oklahoma. He regularly performs in churches, schools, and libraries around the state.

He holds a Bachelor's Degree with distinction from the University of Oklahoma, a Master's Degree with distinction from the Longy School of Music in Cambridge, Massachusetts, and the Doctor of Musical Arts from the University of Oklahoma. His principal teachers include Jonathan Ruck, Greg Sauer, Terry King, Wayman Chin, and Roger Tapping. He has performed in master classes for Laurence Lesser, Paul Katz, Colin Carr, Matt Haimovitz, Emilio Colón, and the Pacifica Quartet. He is a member of the American String Teachers Association and the College Music Society.

---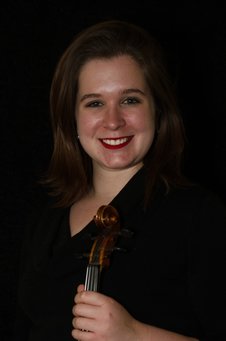 ​Kathleen Gallagher started playing the violin within the Suzuki method at the age of five. She attended the prestigious Interlochen Arts Academy for her high school studies where she had the honor of being concert master for the Interlochen Arts Academy Orchestra. During her Summers Kathleen studied at North Western's National High School Music Institute where she also served as concert master. Kathleen then went on to study violin performance at the Eastman School of Music in Rochester, New York where she had the pleasure to study with Frank Huang and participate in a quartet program coached by the highly talented Ying Quartet. Kathleen has also had the opportunity to travel and perform throughout Austria, Hungary, and most of the continental US. She eventually found her way to the University of Oklahoma to continue in her studies of violin performance. Since arriving in Norman, Kathleen has been focused on teaching through out the area. Kathleen has been trained in the Suzuki method and attends various Suzuki teaching workshops to further her skills. Her mentor for the Suzuki method is Judy Bossuat-Gallic. She has taught for the Sarasoata Suzuki Institute, the Sooner Strings program at the University of Oklahoma, McMichael's music, the Preparatory Program at Oklahoma Baptist University, and out of her home. She has also performed with the Enid Symphony and was the concert master for the Oklahoma Baptist University Shawnee Community Orchestra.

---

Dr. Christine Craddock performs extensively on the double bass as a soloist and ensemble musician, and has performed in ensembles across the United States. She has also won fellowships to attend the Marrowstone Music Festival in Seattle (2012) and the Texas Music Festival in Houston (2013). Currently Christine plays with the Oklahoma City Philharmonic, the Norman Philharmonic, the Symphony of Northwest Arkansas, and the Midland-Odessa Symphony and Chorale, where she serves as associate principal bassist.

Christine has studied double bass with Jeff Bradetich, Diana Gannett, and Anthony Stoops, and holds performance degrees from the University of Michigan and the University of Oklahoma. She has been the double bass instructor with the Sooner String Project in Norman since 2011, and in 2012 she held the position of interim double bass faculty at the University of Oklahoma. She has also coached OU's double bass All-State workshops and has been an assistant faculty member of the Oklahoma Bass Bash since 2014.


---
(405) 818-9504 normanschoolforstrings@gmail.com